Murwillumbah Bus Co
The following list is of known buses both current and those previously operated by Murwillumbah Bus Co.
Accreditation:
Murwillumbah Bus Co, Acc No. 14081, Murwillumbah
Depot Address/s:
Nullum St, Murwillumbah
Service Runs:
621a Murwillumbah - Bray Park / Mountain View / Golden Links
621b: Murwillumbah - Countryside Estate / Hall Drive / Barnby Estate
622: Murwillumbah - East Murwillumbah / Murwillumbah District Hospital
623: Murwillumbah - Condong / Greenhills
Murwillumbah bus operators Parsons, Brims and Mitchell (later purchased by Singh) started Murwillumbah Bus Co to satisfy NSW transport requirements for a single operator of the town bus services in Murwillumbah. Brims had separate contracts for the Murwillimbah -Uki services(3 buses)and sold this to Murwillumbah Bus Co and at the same time his share in Murwillimbah Bus Co to Parsons and Singh.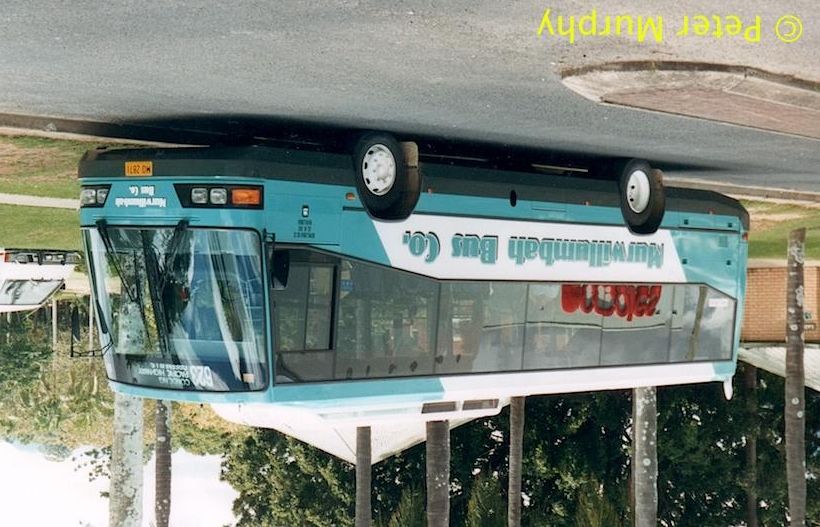 © 2008 to 2015. If you have information you wish to contribute to these fleet lists, please contact
NSW Moderator