Western Road Liners - Parkes
The following list is of known buses both current and those previously operated by Western Road Liners - Parkes.
Accreditation:
Western Road Liners Pty Ltd, Acc No. 8878 (bus) and 11745 (coach), Parkes
Depot Address/s:
30 Danilenko St, Parkes.
Service Runs:
551 East Parkes
552 South Parkes
553 North Parkes
554 West Parkes
School Runs:
Forbes - Parkes No 1
Forbes - Parkes No 2
Forbes - Parkes No 3
Forbes - Parkes No 4
Parkes - Alectown
Parkes - Back Yamma
Parkes - Bogan Gate
Parkes - Bumberry
Parkes - Coradgery No 1
Parkes - Coradgery No 2
Parkes - Cookamidgera
Parkes - Nelungaloo
Parkes - Reedy Creek
Parkes - Tichbourne
Parkes - Trundle Rd
Parkes - Wellington Rd
Website:
www.westernroadliners.com.au
James Peter McQuie purchased the Back Yamma school bus run from Mr Percy Jones in 1971 with a 1970 Austin 2.45F, that operated the service for some years. In May 1975 Western Road Liners was established with former CBA bank manager Merv Hennock and the company acquired the business of Reg Waser's Bus Lines with 7 vehicles. In 1980 Peter McQuie purchased the shareholding of Merv Hennock. Hennock went on to purchase school buses at Forbes that now operate as Hennock & Sons.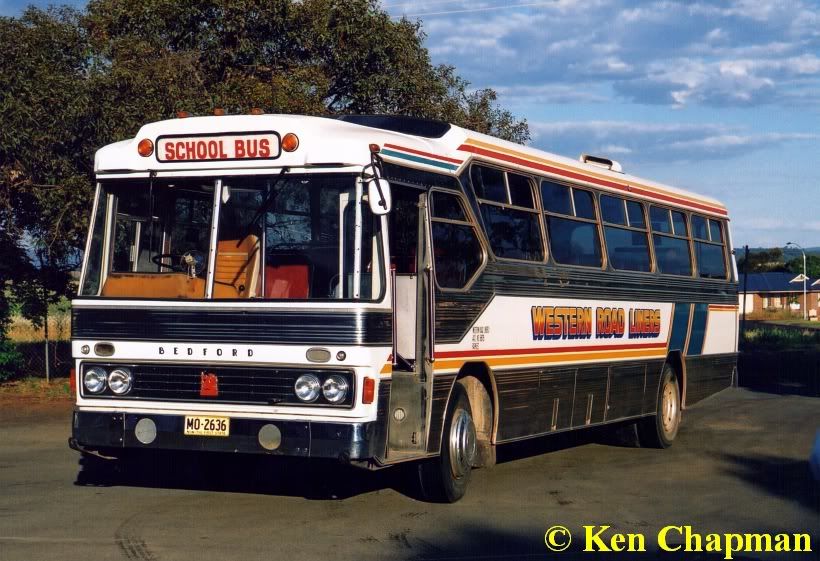 By 1983, the fleet had grown to 14 vehicles with the acquisition of Allan Waser's school bus runs. Three Denning Denflexes were purchased in 1983 to service a contract with the E.Z. Company at Cobar. This continual mine contract with E.Z. continued for 27 years until June 2010.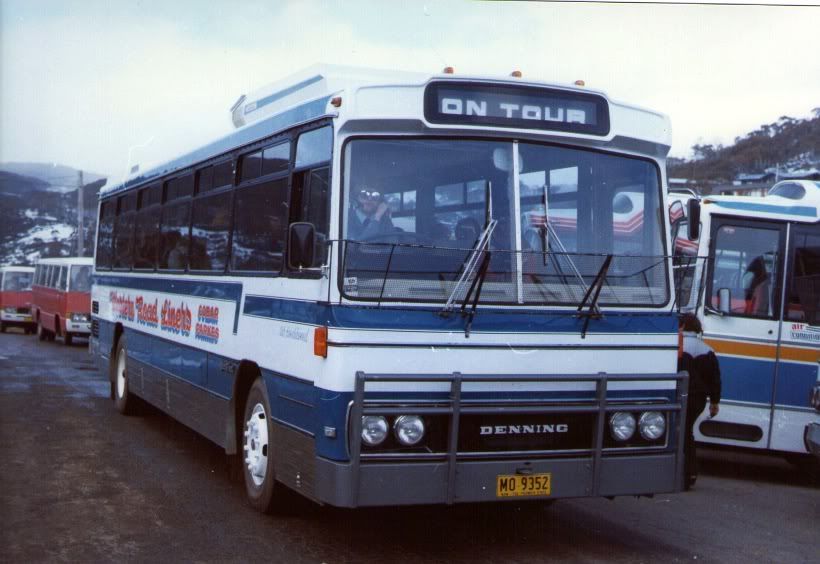 In the period to 1986, Western Road Liners secured touring contracts with Thomas Cook, Jetset Tours, Evergreen Tours, Golden Age Holidays and others. In early-1986, Western Road Liners took over Golden Tours at Loftus in Sydney. Included in this purchase was a "TV" plate, that gave WRL an inroad into the Sydney charter market in the days prior to deregulation. Also inherited from Golden Tours was route 64 Bundeena town bus service (including shoppers runs to Miranda and Engadine). Most vehicles taken over were transferred to Parkes for resale, except m/o 4849 & m/o 5042 that remained on route 64. Vehicles known to be taken over include:-
m/o 4321 Albion Viking Vk57 / Watt
m/o 4849 Albion Viking Vk41L/ CC
m/o 5042 Albion Viking Vk41L/ CC
m/o 5779 Bedford KM / CC (put into service at Parkes as MO 0636).
m/o 7466 Nissan
TV 824 RFW - GM / Ansair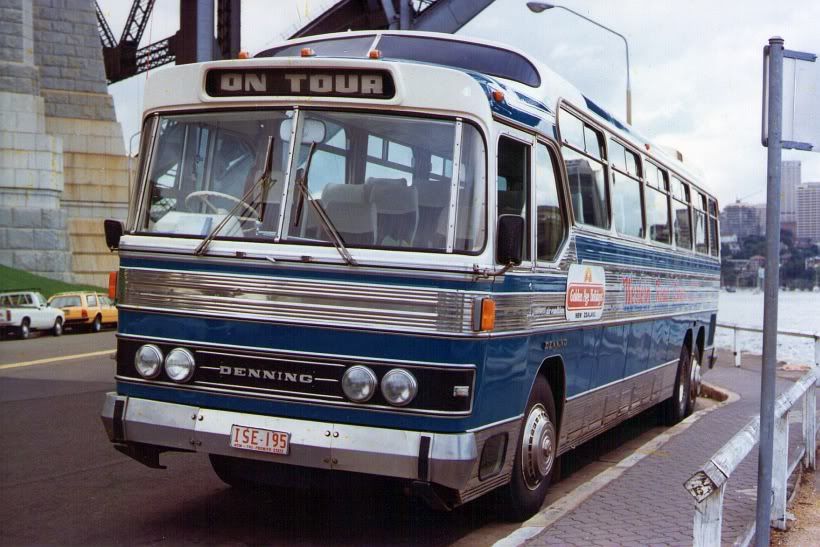 Western Road Liners established Trans City Express in response to the deregulation of long distance coach services. A large number of Austral, Denning and MAN coaches were purchased new and second hand for the operation that linked Sydney, Melbourne, Adelaide and Brisbane on a daily basis. This continued until December 1989 when a Trans City coach was involved in The Kempsey Tragedy. Although Trans City were not at fault, the decision was made to withdraw from express operations and most vehicles were sold off, except for a few that made it into the Western Road Liners fleet. The Bundeena bus service (route 64) was sold to Peter & Lorraine Leahy with the two Albion Vikings by 1989, seeing Western Road Liners withdraw completely from Sydney operations.

In November 1989, Western Road Liners was awarded the first Countrylink contract in New South Wales, commencing operation of a daily service from Dubbo to Broken Hill in each direction on November 5 1989. The Dubbo to Lightning Ridge, Dubbo to Bourke, Dubbo to Brewarrina and Dubbo to Cootamundra runs were added when State Rail coach services were put out to tender in 1990. Most of these runs were lost in the mid-1990s through tender.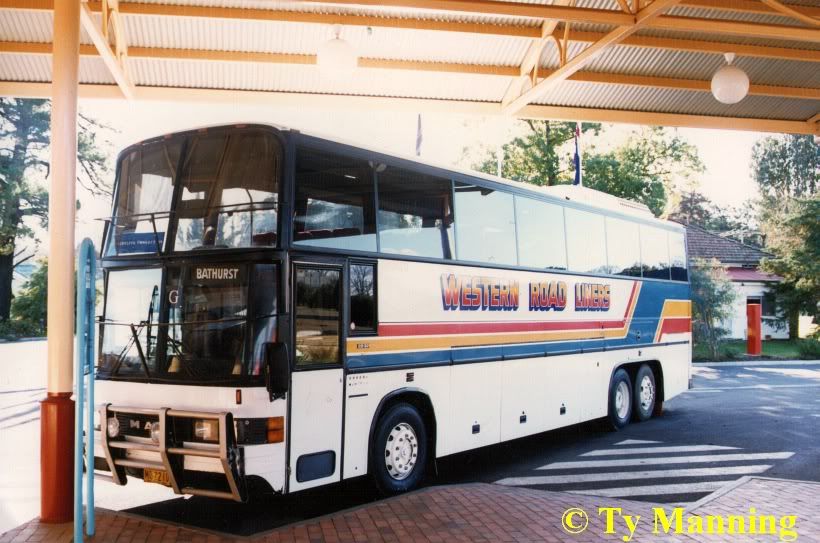 In 1991 Peter McQuie's son Chris joined the company initially in the accountancy field, later to become heavily involved in staff rostering and general office procedures. He later became General Manager, the position he holds today.

On 1 May 2006, Western Road Liners purchased long time opposition company Harris Bus Lines with 17 vehicles, essentially doubling the fleet over night. The Ivecos, MANs and Bedfords taken over from Harris were gradually replaced by second-hand and new Hinos, WRL's preferred chassis.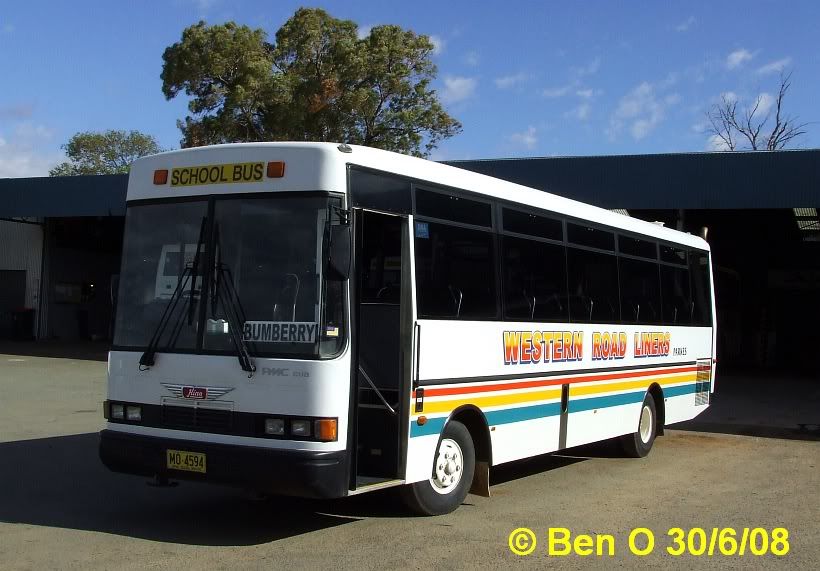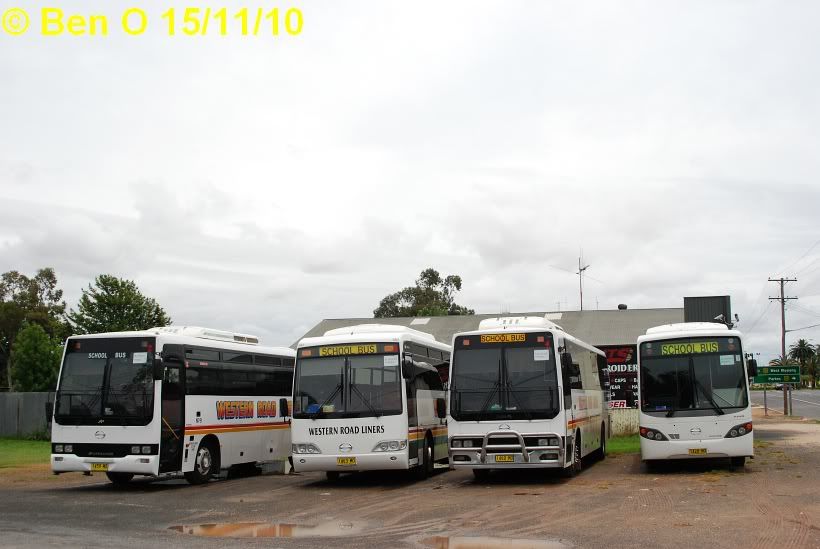 In 2007, Western Road Liners successfully tendered for the Parkes to Condobolin Countrylink coach service, previously operated by LC Dyson's Bus Service, commencing January 1 2008. The contract returned to Dyson's after a subsequent round of tendering with contracts commencing January 1 2015.

© 2008 to 2015. If you have information you wish to contribute to these fleet lists, please contact
NSW Moderator