Manly Bus Service Pty Ltd - Brookvale
This is a historic listing of vehicles owned and operated by Manly Bus Service Pty Ltd - Brookvale.
| | |
| --- | --- |
| Accreditation: | Manly Bus Service Pty Ltd, Acc No. WS02308 / 8278 (bus) & 10912 (coach), Brookvale |
| Depot Address/s: | 40 Chard Rd, Brookvale |
| Livery: | Blue and red stripes |
Chris Brownlee, trading as Manly Transport Service, took over Route 135 Manly - Manly Hospital - North Head from N.E. (Neil) Smith on 30 October 1978 with four buses depoted at the Golden Fleece Service Station, 246 Condamine St, Manly Vale. Route 224 Cremorne Wharf - Middle Head was acquired from Cremorne Bus Service (E Hayman) on 10 July 1989 with seven registered and two unregistered vehicles. Neil Smith later went on to form Peninsula Bus Service on the Central Coast, before becoming involved in Australian Transit Enterprises Pty Ltd, a large company involved with government urban bus contracts. Eddy Hayman owned a number of bus services in Sydney over the years culminating in Canterbury Bus Service, which he sold to Punchbowl Bus Company in April 1998.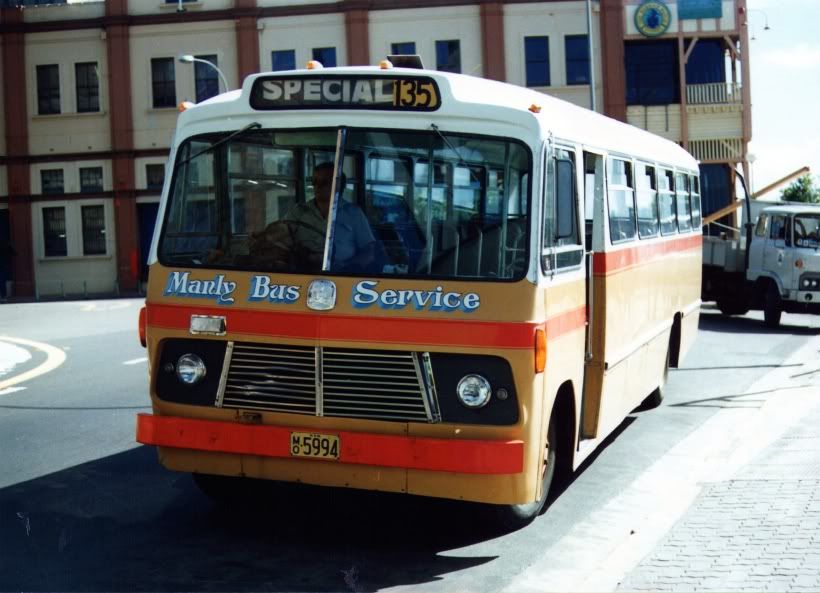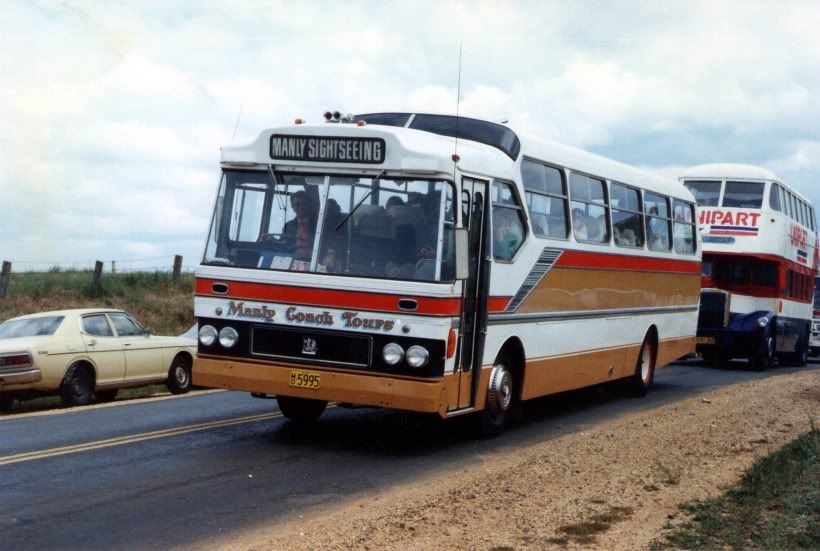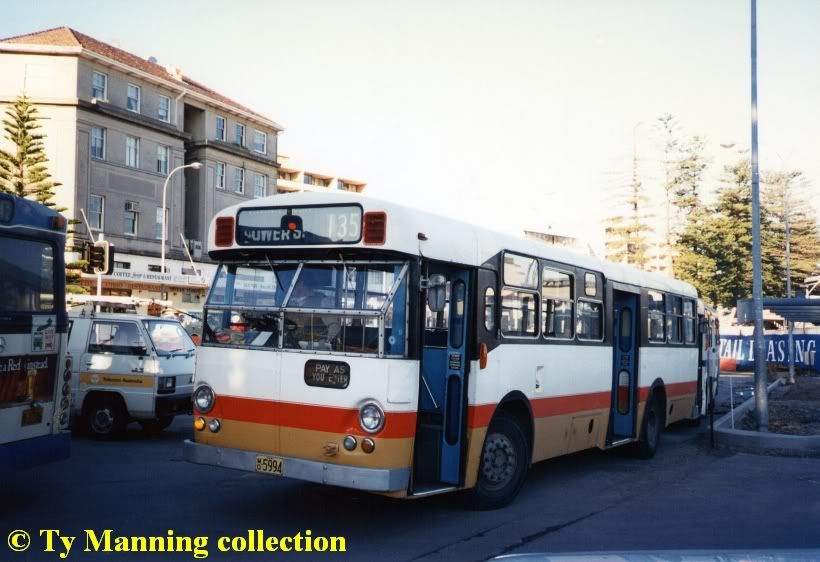 In 1989, Manly Bus Service swapped their m/o 4166 Bedford SB with Blythe, Bexley for m/o 135 Leyland Leopard, thus giving Manly m/o 135 on route 135. The plate was later transferred to an ex STA Mercedes-Benz O305 that also operated the route.




In partnership with Fantastic Aussie Tours (Golden West Holdings Pty Ltd), Golden Manly Management commenced operation of a new Countrylink contract between Sydney and Armidale (daily) that commenced Sunday 11 February 1990.

Manly took over the Great Sights day tour operation from Newmans in 1992. Some vehicles were sign written for Great Aussie Holidays. On 23 June 1994, the Great Sights tourist operation was sold to Southern Sights, Melbourne (a company owned by the Driver family). No vehicles were involved in the sale. Manly vehicles continued to operate the Great Sights tour program until 12 September 1994, when Clipper Tours, Macquarie Park, took over the provision of vehicles for the tours.

An association with Fantastic Aussie Tours at Katoomba saw some vehicles painted in the Fantastic Aussie Tours livery of red and blue, colours which became the basis for the Manly Coaches colour scheme in the 1990s.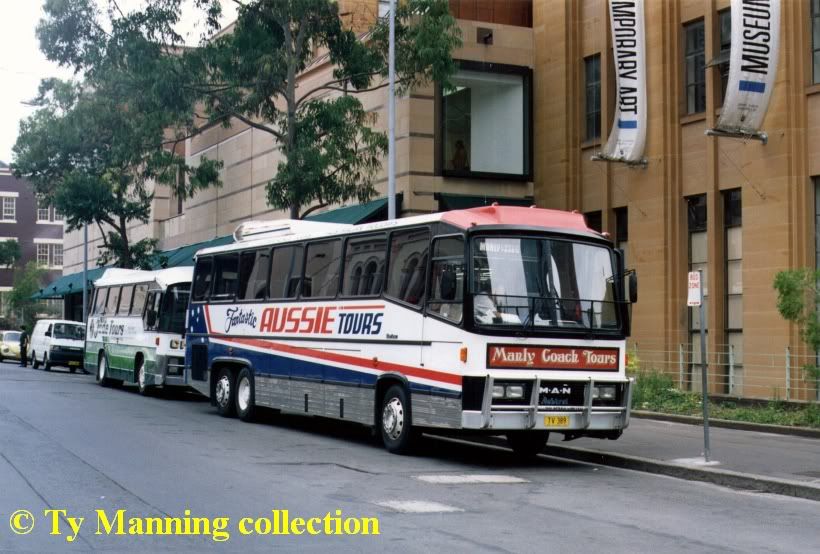 The trading name Manly Coaches was adopted for the charter operation in 1997, replacing the previous trading names of Manly Bus Service & Manly Coach Tours.

Route 224 was sold to the STA on 3 July 1995, followed by the sale of Route 135 to the STA on 19 July 1998. No vehicles were involved in the take over and Manly remained as a charter operator.

Chris Brownlee sold Manly Bus Service Pty Ltd (operating as Manly Coaches) to M & G Harper on Monday 9th June 2003, to form Manly Coaches Pty Ltd, which continued to use the Manly Coaches trading name. Harper was the owner of Allambie Coach Service Pty Ltd, operator of a Denning Landseer and two Silver Eagles (all registered TV 1003) that worked closely with Manly Coaches.
© 2008 to 2015. If you have information you wish to contribute to these fleet lists, please contact
NSW Moderator